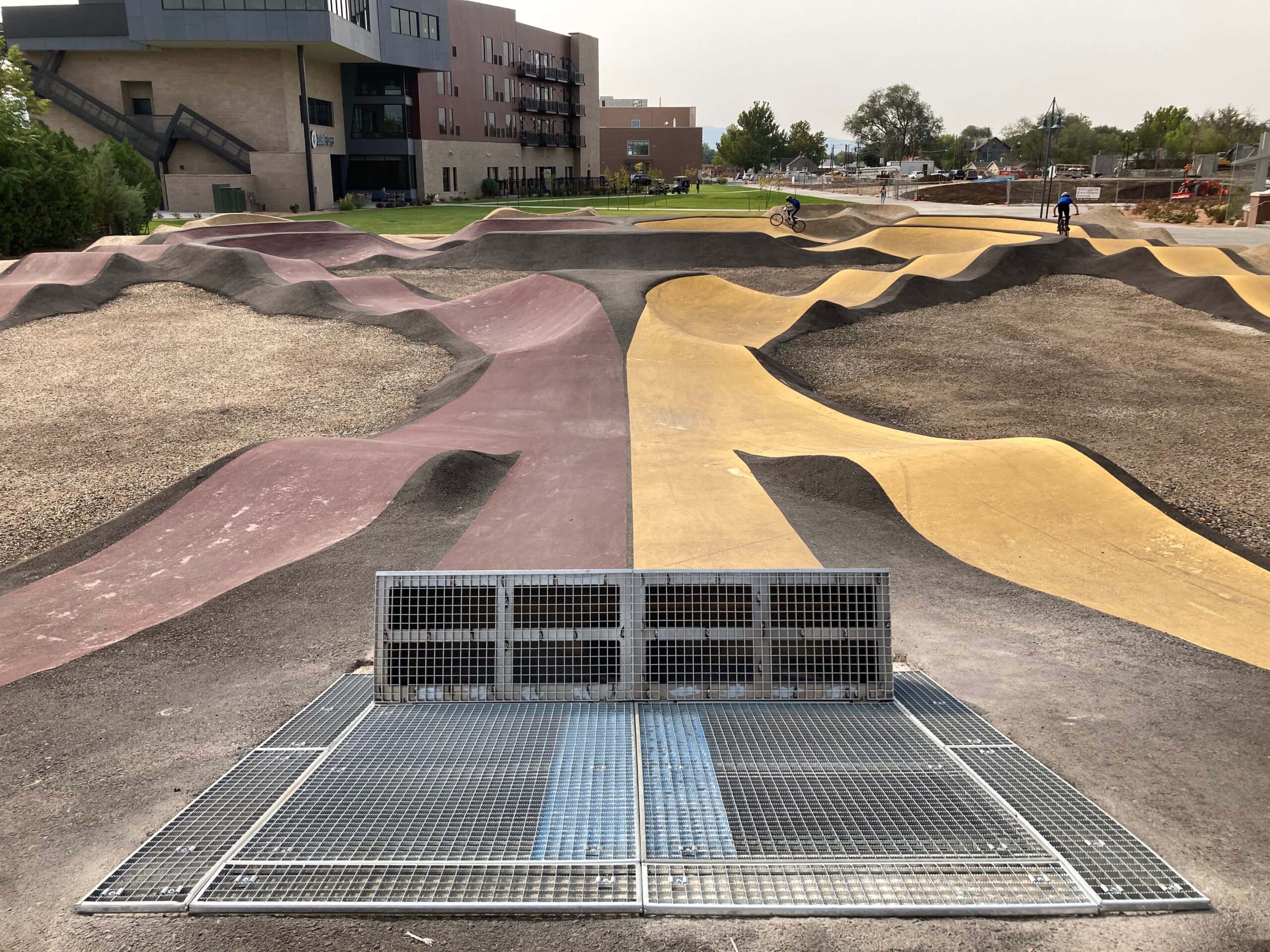 August 9th, 2021
Posted by admin
0 thoughts on "Grand Junction, CO, UNITED STATES"
Unique project realised in September 2020. We can see more and more pumptracks all over the world and some organizations start to produce some racing events on them. But the starting point is always complicated. So why not having a fix gate ?
In this beautiful pumptrack realized by PumpTrackUSA inside the CMU (Colorado Mesa University), we integrated a 2-rider safety gate 100% electric.  It makes a state-of-the-art pumptrack which will organize big events in the upcoming years.
And it's also a great way for the students of the university to have a starting gate very near inside the school facility so they can practice on their gates very often and progress in their gate skills.
Grand Junction, CO, UNITED STATES
2-rider aluminium safety gate on standard structure
100% Advanced Electric ram
E-BOX